ABOUT THE WEBINAR
More than 30% of today's outstanding municipal bonds are owned by Separately Managed Accounts (SMAs) or mutual funds.
Our market, once dominated by individual mom & pop buyers, has experienced a massive institutional shift over the past decade. In fact, customer purchases over $1 million have grown 46% during this time.
Municipal issuers have benefitted from more demand as professional retail buyers, who are capable of better managing the associated risks, are tailoring portfolios on behalf of their clients' needs. With the emergence of ESG and Socially Responsible Investing, these customized portfolios are more attractive than ever.
Issuers who understand the lasting impacts of these shifts today, and how to continue adapting to them, can undoubtedly benefit from this growing class of investors.
Howard Cure, Partner & Director of Municipal Bond Research at Evercore Wealth Management, will join us during this webinar to cover all of those details and more. He'll offer more insights into how SMAs are approaching credit evaluations today, and what his shop specifically looks for in new deals.
Here's what you'll learn
How, and why, SMAs have acquired so much capital so rapidly
How these "professional retail" investors choose investment allocations for the high-net-worth individuals they serve
Why proactive communication with SMAs before, during, and after bond sales can have a disproportionately positive impact on your bond program
The main differences between an SMA and a mutual fund, which can help guide your pre-sale outreach to these different buyers
Even if you can't make the live session, sign up anyway and we'll send you the recording.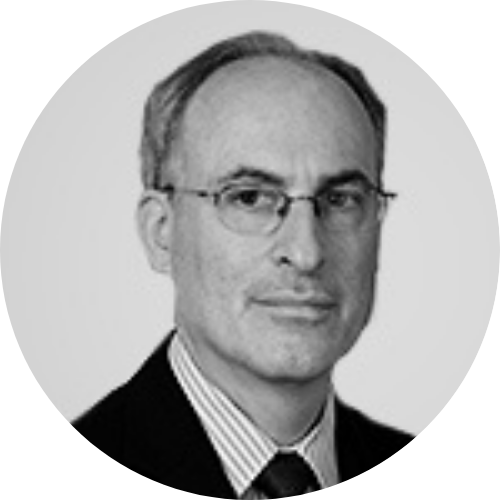 Howard Cure
Partner & Director of Municipal Bond Research, Evercore Wealth Management
Howard Cure is a Partner and the Director of Municipal Bond Research for Evercore Wealth Management. He has over 30 years of experience in analyzing municipal securities.

Prior to joining Evercore in 2009, he was for 11 years a director at the Public Finance Department of Financial Guaranty Insurance Company. He previously was a vice president with the investment banking firm of Prager, Sealy & Co. and, earlier, a vice president at Moody's Investors Service. He began his career as an economist with the New York State Senate Finance Committee in Albany, New York.

Howard is widely quoted in the media, including in the The Wall Street Journal, Bloomberg News/Business Week, Barron's, Reuters, The Financial Times and The Bond Buyer and has appeared on CNBC, National Public Radio and Bloomberg News.

He received a Bachelor's Degree in Economics from the State University of New York at Albany in 1982, and a joint Master's Degree in Public Affairs from the Lyndon B. Johnson School of Public Affairs and Business from the McCombs School of Business in 1985.
ABOUT THE 2021 INVESTOR WEBINAR SERIES
Throughout this webinar series, we'll connect issuers with our top network of large investors and other experts that span the entire municipal market. You can participate in in-depth discussions, hear how other organizations are approaching the current market, and learn what you should be focusing on today to better engage buyers.

No one can predict the future, but you can be prepared with ideas, best practices, and more to take on whatever comes your way. Having more knowledge on your side can only help.