ABOUT THE WEBINAR
Hospitals serve as a critical resource that provides essential care and services to its patients. Their massive scale often drives them to play an outsized role in municipal finance markets, attracting specialized advisory, credit analysis, and other teams.
Since the pandemic's onset, healthcare providers have incurred significant disruptions in their operations and financial performance, culminating in an extremely challenging 2022 characterized by deep and widespread losses. As we progress through 2023, the healthcare sector is expected to face continued pressures from macroeconomic factors such as inflation, workforce shortages, volatile markets, and supply chain issues.
Join this session to hear industry experts from Ponder & Co., S&P Global Ratings, and Wellington Management offer their unique perspectives on the challenges healthcare finance teams have faced to date, and what operational risks their departments are proactively addressing to ensure the long-term success of their organizations. Issuers and their finance teams will leave this session with a better understanding of how they're being evaluated, plus some simple steps to enhance their transparency to better position themselves in today's market.
Here's what you'll learn:
What issuer credit factors were most impacted during & after the pandemic, plus a current sector outlook




The data & information that investors are prioritizing ahead of new bond issuances




Real-world examples of issuers taking appropriate steps to face downward pressures and excel despite the turbulent conditions
Even if you can't make the live session, sign up anyway and we'll send you the recording.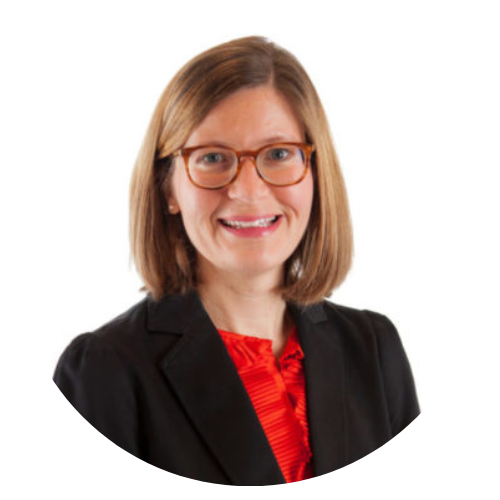 Holly Houston Benedict Director, Ponder & Co.

Mrs. Benedict joined Ponder & Co. in 2015. As a director for Capital Advisory, she is responsible for evaluating the financial performance of hospitals and healthcare systems, credit and debt capacity analysis, and developing and executing financing plans for her clients. Ms. Benedict has extensive client relationships including Vanderbilt University Medical Center, Texas Children's Hospital, Seattle Children's Hospital, Emory University, and University Health System.
Previously, Mrs. Benedict worked for a non-profit foundation investing in agricultural development projects in emerging markets. As Director of Finance, she oversaw public and private sector funding of more than $40 Million dedicated to alleviating poverty in farming communities. Prior, Mrs. Benedict worked in the investment banking sector specializing in tax-exempt structured financings for not-for-profit healthcare providers with experience in over $8 billion of transactions for leading health care systems across the country.
Mrs. Benedict holds a B.B.A in finance and French from Texas Christian University in Fort Worth, Texas, and was honored with Summa Cum Laude distinction. She is a registered Municipal Advisor (Series 50).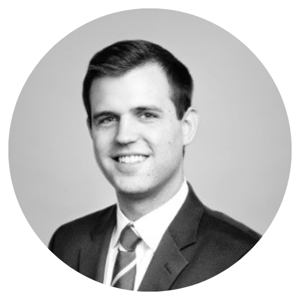 Patrick Zagar

Director

, U.S. Public Finance - Healthcare Group, S&P Global Ratings

Patrick is a Director at S&P Global Ratings in the U.S. Public Finance Healthcare sector. He is based out of Dallas.
Patrick joined S&P Global Ratings in 2014, and works with a diverse portfolio of healthcare entities, including health systems, stand-alone hospitals, hospital districts, children's hospitals, and academic medical centers. Patrick has a geographic focus on providers in Texas and the surrounding states, as well as the Carolinas and other select markets across the country. In addition, he acts as chairperson for rating committees and contributes to team thought leadership.
Patrick is a member of the Healthcare Financial Management Association (Lone Star Chapter) and the National Federation of Municipal Analysts (Southern Municipal Finance Society).
Patrick holds a bachelor's degree from the University of Arkansas, graduating with a concentration in financial management and investment.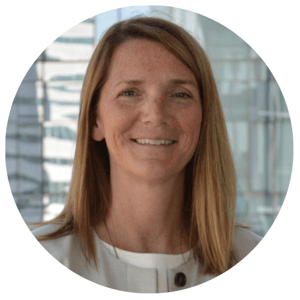 Jennifer Soule

Managing Director and Fixed Income Credit Analyst

, Wellington Management

As an investment analyst within the Municipal Bond Team, Jen's focus is in US public finance. Her analytical responsibilities include national coverage of not-for-profit hospitals and health care systems, informing taxable and tax-exempt bond investments.
Before joining Wellington in July 2018, Jen was a director and lead analyst at S&P Global in the US Public Finance Group, covering credit analysis for hospitals & health systems, universities and senior living facilities. She was also a lead author of S&P's not-for-profit healthcare bond ratings criteria. Prior to joining S&P, Jen worked across various roles over a 10-year period, including senior positions in business strategy and operational turnaround consulting.
Jennifer earned her MBA from Bentley University's McCallum Graduate School of Business with a concentration in finance.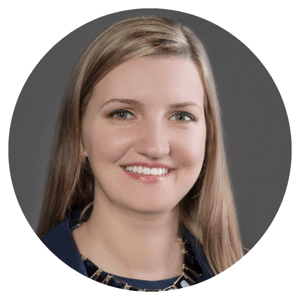 Emina Masic
Regional Director of Healthcare, BondLink
Emina Masic is a Regional Director of Healthcare at BondLink. Prior to joining BondLink, Emina worked as a public finance investment banker at Truist, Huntington and Siebert Williams Shank. Emina holds an MPA from Princeton University and a BA from Harvard in government and economics. She sits on the board of several organizations, focusing on community development and educational achievement, and is an active member of Women in Public Finance.