ABOUT THE WEBINAR
2021 was another historic year. With over $457 billion of municipal bonds issued according to Bloomberg, the volume remained at record levels following the banner year that 2020 was.
Legislative packages dominated headlines. Topics like ESG surged into the spotlight. And while some macro trends persisted, the market continued to fluctuate based on news stories, the effects of stimulus packages, seasonal pressures, and more.

A lot is up in the air for 2022, but you can be sure of one thing - institutional investors will continue to independently evaluate credit and make purchasing decisions based on the strength of information issuers provide both before and after the sale.

Join this session to hear from Jamie Richardson, now Managing Director of Research for Municipals at Fidelity.

He'll pull from his years of experience at Fidelity and draw from his unique background working at the State of New Hampshire to guide you through the year to come.

This will be a great session for anyone who's looking to issue debt in 2022. Come get your bearings, understand how to prioritize their time better leading up to a bond sale, and gain insight into the growing importance of ongoing transparency.
Here's what you'll learn:
Why it's more important than ever for issuers to be accessible to investors and available to answer their questions
More strategies to strengthen your relationship with key investors to encourage participation for deals well into the future
A stronger case for why issuers should broadly distribute the information they share with rating agencies
Specific insight into what issuer data matters the most to investors and affects your municipal credit
Even if you can't make the live session, sign up anyway and we'll send you the recording.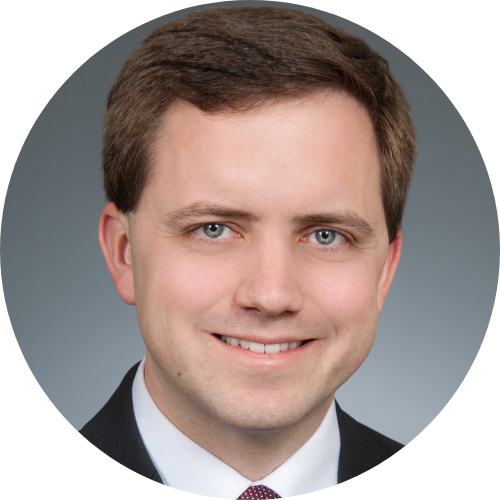 Jamie Richardson
Managing Director of Research, Municipals, Fidelity Investments
Jamie Richardson is a managing director of research, municipals in the Fixed Income division at Fidelity Investments.
Fidelity Investments is a leading provider of investment management, retirement planning, portfolio guidance, brokerage, benefits outsourcing, and other financial products and services to institutions, financial intermediaries, and individuals.
In this role, he manages a team of research analysts, associates, and sector specialists covering municipal sectors, including state and local government, health care, higher education, transportation infrastructure, public power, and resource recovery.
Prior to assuming his position in 2018, Mr. Richardson was a research analyst covering health care and transportation credits from 2015 to 2018. Before that, he was research associate in the Fixed Income division from 2012 to 2014. In both roles, he supported municipal money markets and municipal bond funds through research on municipal money market securities and long-term issuances.
Before joining Fidelity in 2012, Mr. Richardson held various roles in the Office of the Governor of New Hampshire, including policy director in 2012, special assistant for policy from 2010 to 2012, and executive assistant to the governor from 2007 to 2010. He has been in the financial industry since 2012.
Mr. Richardson earned his bachelor of arts degree in psychological and brain sciences from Dartmouth College.